I've bought many powered USB hubs, even the expensive industrial version like Startech, but they never work reliably when I connect multiple devices that draws quite a bit of power. The behavior is the same (erratic when too many power drawing devices are active within one hub) whether I supply the hub with external power or not.
I suspected the USB hubs wasn't wired in a way that the USB hub controller understands that I want to have the hub self-powered (powered from an external source like a wall wart instead of drawing the 5V from the USB upstream cable). So I opened up my StarTech and it looked like this: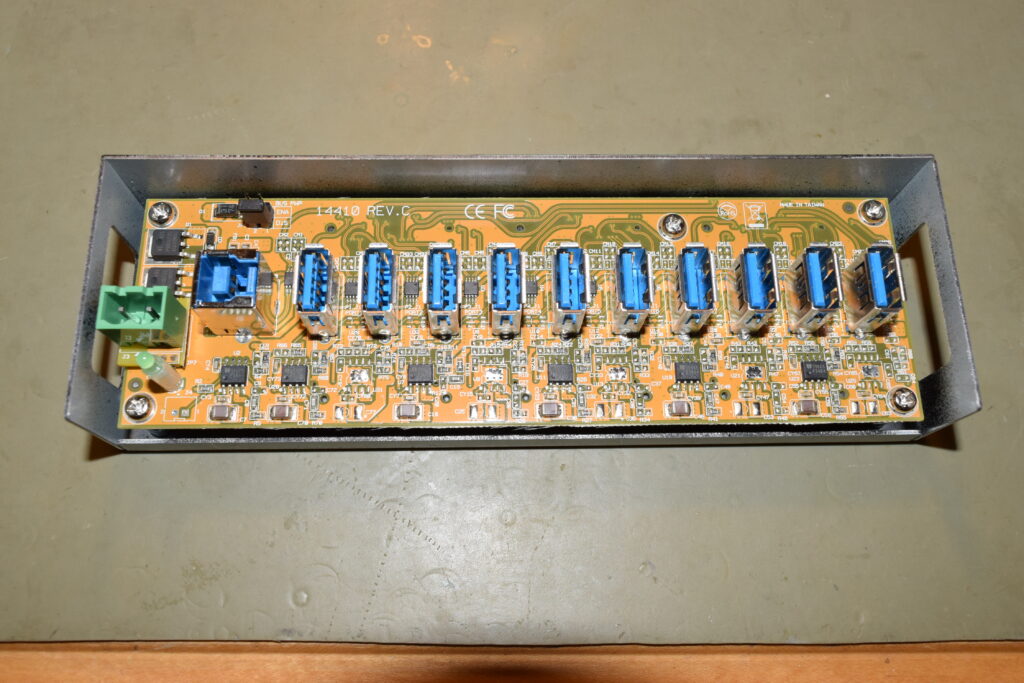 On the top left corner, there's a jumper to set the USB hub to use self-powered instead of bus-powered (default out of the box). I switched the jumpers and the board no longer takes power from the upstream bus and the lights won't light up until I have the local power connected, which confirms it's working as a self-powered hub.
38 total views, 1 views today