If you have an original HP 3560A sitting for years and haven't changed the battery pack yet, it's guaranted to be dead. Here's the shell of the battery pack 1420-0584: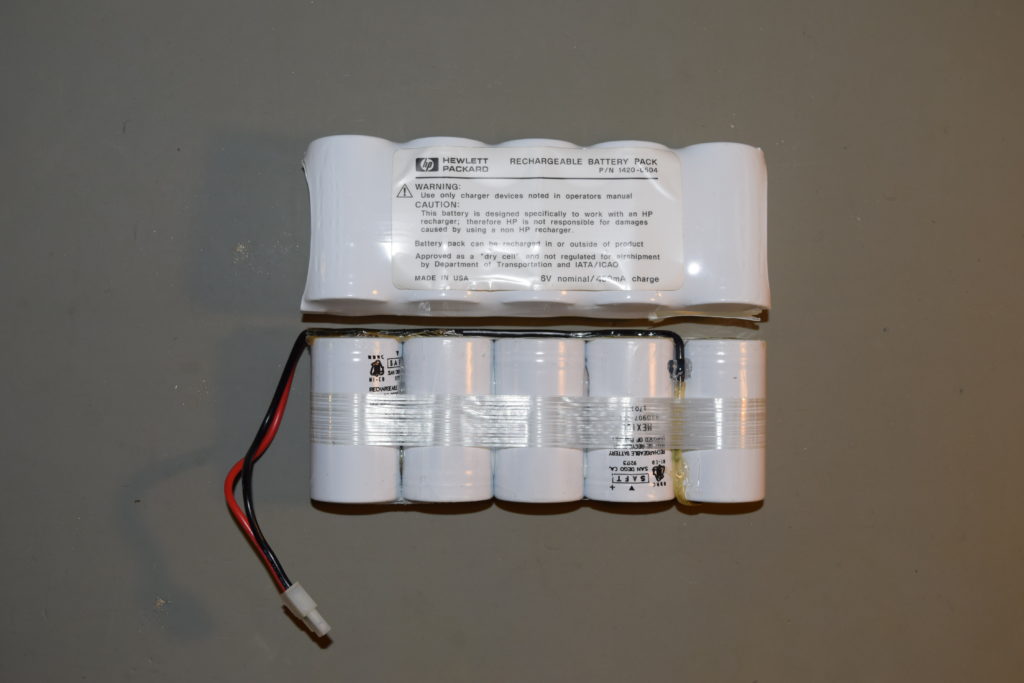 Just to give you no hope attempting to reused the battery pack, I dissected one of them and show you how much of a disaster inside it:
This pack has been sitting for so long that the cathode (+) wire is severely corroded (not all of them are like this). Even the connector turned green. I cut open the wires and gave it a tap, and a bunch of copper oxide bits falls off.
Now that I acquired the tools, parts and practice to make one from scratch (I used to need the old battery pack). It's not cheap (given the tools, research effort, and most importantly, small quantity), but I can custom build them for you if you don't want to deal with the hassle and steep learning curve.
The first pack is the most expensive, additional ones are much cheaper because of the reduced overhead. Lead time is around 1~2 weeks unless you pay extra for me to express order the ingredients.
You can call me at 949-682-8145 or just go to humgar.com.
942 total views, 1 views today