54810 series (first generation) Infiniium uses the same PCB for 2 channels and 4 channel models. They slap on a different rubber keypad sheet and the button labels depending on whether it's a 2 channel or 4 channel model.
I received a 4-channel front panel keypad module that was ruined by ripped pads around the relay while trying to replace it. Instead of trying to fix it, I transferred the rotary encoders to a 2 channel PCB which are in abundance, and I noticed this: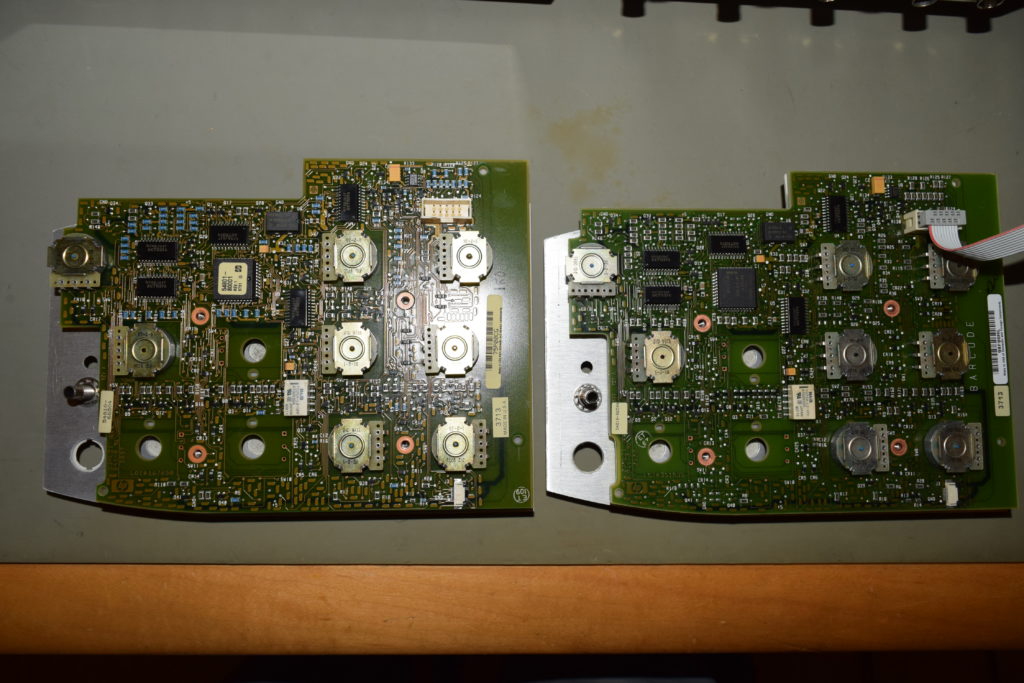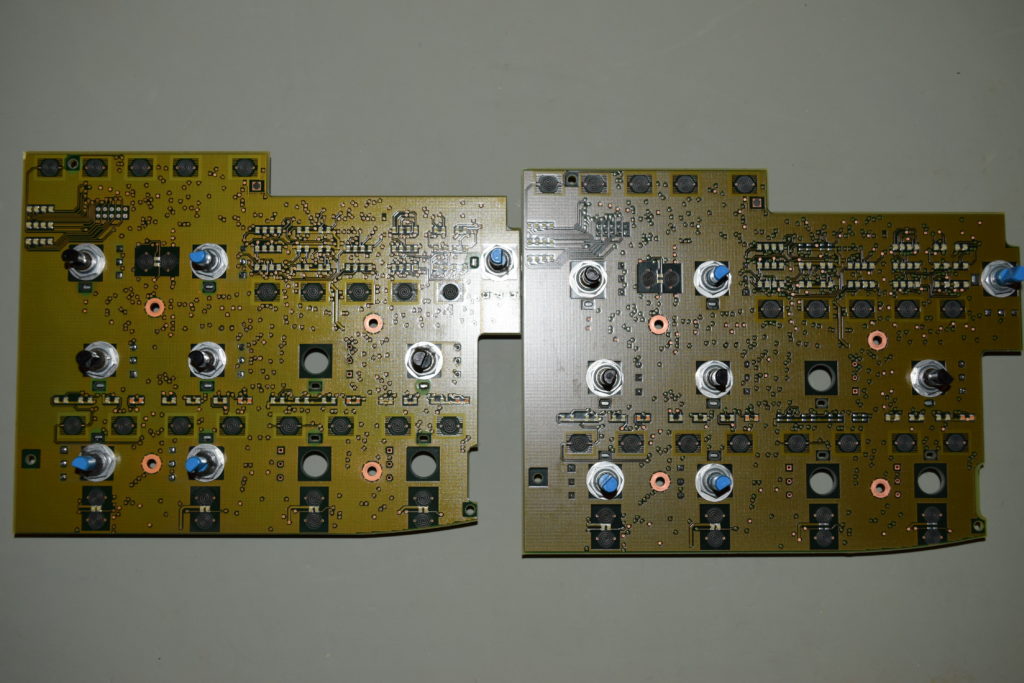 It seems like HP/Agilent at some point tried to save a few pennies by skipping the SMD grains (resistors, capacitors, inductors, transistors, diodes) surrounding Channel 3 and 4 for the newer board on the right.
So if you are looking to repair a 4 channel front panel keypad with 2 channel PCB, you should preferentially select ones from the older lot which has all the parts for 4 channels populated except the rotary encoders. If not, time to get a pair of SMD hot tweezers and transfer the grains one by one.